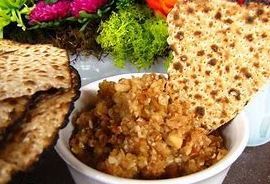 Charoset: How Sweet It Is!
March 15, 2021, 7:00 pm
Morristown Jewish Center
177 Speedwell Avenue
Morristown, NJ
Add to iCal | Add to Google Calendar
Learn to make different types of Charoset versions from around the world.
Ingredients will be forwarded to those who wish to get their hands sticky!
Contact office@mjcby.org for more information and Zoom link.