Member of the United Synagogue of Conservative Judaism
177 Speedwell Avenue
Morristown, NJ 07960
Phone: 973-538-9292
Home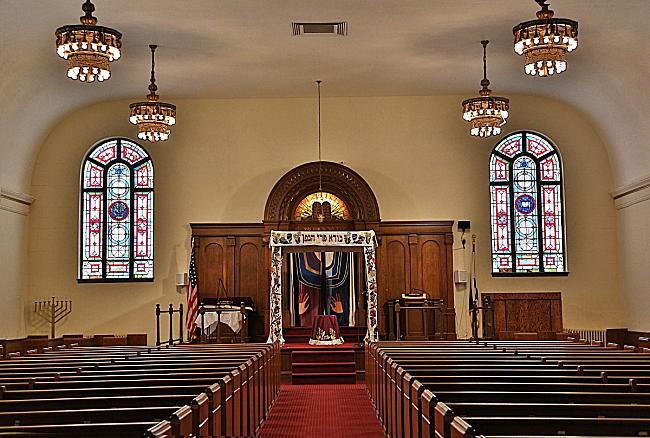 MJCBY is an egalitarian, Conservative congregation with a rich history of more than 120 years. We seek to infuse the joy and love of Judaism in all that we do.
We are a family: Meeting the religious, educational and social needs of all of our members from our youngest to our oldest. We are fortunate to enjoy a proud history that is supported by our multi-generational congregation. Our congregational family continues to thrive and evolve as we welcome new families to our historic landmark building.
To log into your Chaverweb account click on Chaverweb.
To view the synagogue calendar click on Calendar Link.
Don't forget to check out the 120th Anniversary exhibit and register for the 120th Anniversary Workshops.
Join us for brunch on Sunday, May 5 at 10:30AM as we honor members of our congregation who have made a contribution to the fabric of the Morristown Jewish Center Beit Yisrael.
With a special presentation by our teens.
The 2019 GENERATIONS HONOREES are:
Beverly and Irwin Berns, Deborah (Debbie) Brody, Eleanor (Ellie) and Raphael (Ray) Chimoff, Peppi Glass, Betty and Arnold Goldstein, Paula Gottesman, Ruth Kantrowitz, Bea MIntx, Florence Rudich, Florence (Flo) and Joseph (Joe) Sager and Hilde Spain
Kindly RSVP or send in your tributes by March 31
To RSVP for Brunch please call the office at 973.538.9292 or email the office at office@mjcby.org
To Congratulate or to Honor our Honorees in the Tribute Journal:
send your ad journal information to Amy Weinstock at mjcbygenerations@gmail.com
Like us on Facebook
For a complete list of upcoming events, click on Get Centered at MJCBY!