Member of the United Synagogue of Conservative Judaism
177 Speedwell Avenue
Morristown, NJ 07960
Phone: 973-538-9292
Parent & Child
Our Parent and Child program is one of a kind! Our classe is lead by our very own Morah Allison and is designed with specific games and activities to develop important skills in children. Each class is a fun, interactive and a multi-sensory experience for the caregiver and child. Classes are for babies and children from birth to 18 months old.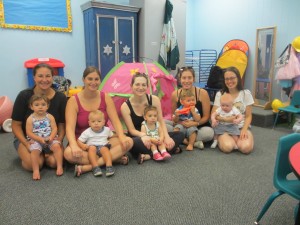 It is a great opportunity for Parents and their children to make new and lasting friendships while enjoying an age appropriate program.
This classes meet when Shalom Yeladim is in session.